STYX – Pieces Of Eight [Japanese remaster SHM-CD Limited Edition]
*
One of you asked for the quality of the Japanese nine-album cardboard sleeve (mini LP) reissue series of STYX on high quality SHM-CD. In one word; outstanding.
All were released a couple years ago, but it was a Limited Edition and already turned out of print.
These really worth a revisit as all are essential STYX albums – Let's go with the great "Pieces Of Eight".
This reissue campaign starts with Styx's releases for A&M Records, being "Pieces Of Eight" the 4th.
Styx had just broken through to superstardom when they released their "Pieces Of Eight", and the album cemented their position as one of the biggest arena rock headlining groups in America.
Like the band's previous album The Grand Illusion, it managed to achieve triple-platinum certification, thanks to the hit singles "Sing for the Day", "Blue Collar Man" and the great Tommy Shaw penned "Renegade".
The album opened with "Great White Hope", a quintessential arena rock track from singer-guitarist James "JY" Young. Taking its title from the famous movie, the song drew a lyrical parallel between Styx and a boxer who fights his way out of poverty to become a champion.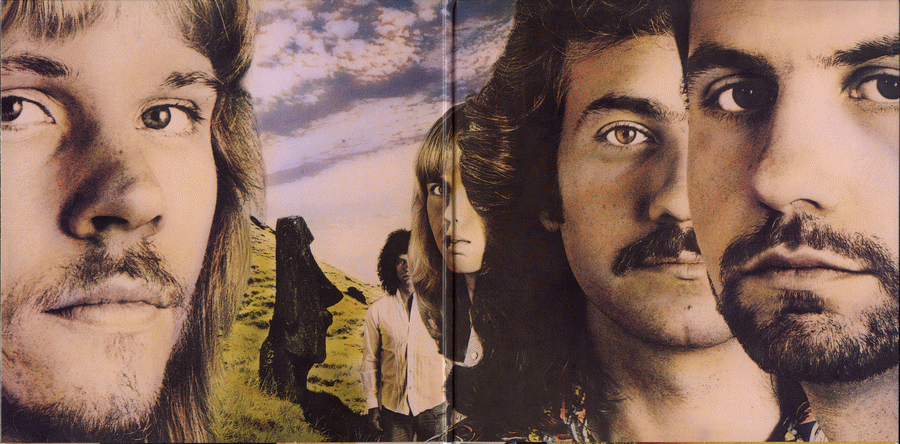 DeYoung brought in "I'm O.K." an unusual hybrid of pop melody and hard rock chords that featured a flashy guitar solo from Shaw. Shaw's "Sing for the Day" was musically similar to 'Fooling Yourself,' with its sprightly acoustic bed tracks and elaborate synthesizer solos from DeYoung.
"The Message" is a showcase for DeYoung's synthesizer flash, a bizarre, somewhat atonal keyboard intro to his "Lords of the Ring" a cinematic melodic progressive rocker that, despite its fantasy imagery, was actually an allegory about the illusory nature of fame.
Shaw wrote and sang "Blue Collar Man", an unemployment anthem that become an instant hit and since then was recorded by dozens of artists.
"Queen of Spades" features one of DeYoung's best-ever vocal performances ever, while "Renegade" is a barnstorming arena rock track that still is a staple in classic rock radio.
DeYoung wrote the album's title song, "Pieces of Eight" with a fairly standard flight plan that began as a piano ballad and built into an anthemic rock chorus, with an unusual progressive rock middle section that featured all of the instruments in the group in intricate interplay.
With its intriguing artwork made by awesome English art design group Hipgnosis, "Pieces Of Eight" was a runaway commercial success, reaching No. 6 in the Billboard album chart. For the first time, Shaw had all of the hit singles from the album. The LP sold three million copies, becoming the second of four Triple Platinum albums in a row for Styx.
These Japanese cardboard sleeve (mini LP) reissues of STYX on SHM-CD sound awesome. All are out of print, but worth the hunt for a remaining copy
A Classic.
Universal Japan ~ | SHM-CD | UICY-93922
01 – Great White Hope
02 – I'm OK
03 – Sing For The Day
04 – The Message
05 – Lords Of The Ring
06 – Blue Collar Man
07 – Queen Of Spades
08 – Renegade
09 – Pieces Of Eight
10 – Aku-Aku
Dennis DeYoung – keyboards, synthesizers, pipe organ, vocals
Chuck Panozzo – bass guitar, vocals
John Panozzo – drums, vocals
Tommy Shaw – guitar, mandolin, vocals
James Young – guitar, vocals
Try Here:
www.cdbanq.com/Styx–Pieces-Of-Eight-Japan-LTD-Mini-LP-SHM-CD-UICY-93922_p_4356.html
.