KILLER BEE – Remember The Times (2019)
Eighties styled hard rockers KILLER BEE will be releasing a new studio album titled "Remember The Times" on February 1, 2019. The band is now a Swedish / Canadian combo, as their new drummer is ex- Bulletboys Shawn Duncan.
This is a band which thinks physical CD / LP era is gone (I disagree), and as many bands have been doing lately, Killer Bee has been releasing advanced singles from the new album, each per month to keep fans interested.
Truth is "Remember The Times" works great as an 'album', I mean, the 10 tracks as a whole. Faithful to their classic hard rock style driven by heavy guitars, strong vocals and a keen sense for the melodies, the new album rocks with that '80s classic approach.
'Rockaholic' sounds pretty much like Helix does nowadays, title track 'Remember The Times' does a wink to classic Deep Purple, I can hear some Twisted Sister on 'The Kid's OK', and there's anice semi-balland on 'Shine A Light'.
'Gotcha (Better Believe It)' rocks in a late Seventies stadium fashion, and 'Soul Suckin' Woman' is a tongue-in-cheek rocker which reminds me of Jackyl.
Then Killer Bee try something different with 'Road To Jerusalem', a midtempo with a little Eastern touch and unusual guitar scales. Not completely sure if this works for the band, but kudos for some experimentation.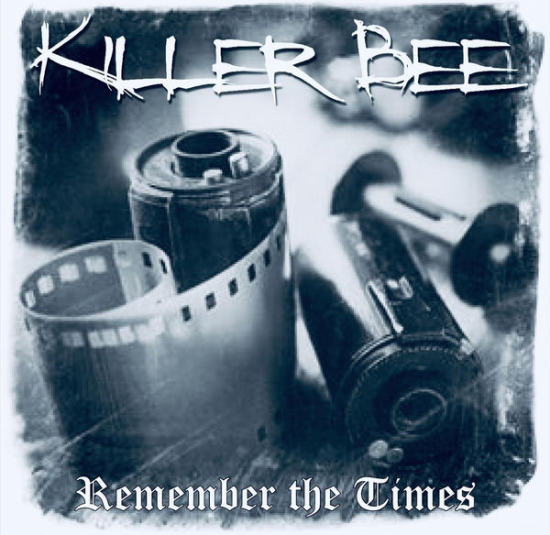 If you're familiar with Killer Bee, you'll not be disappointed with "Remember The Times". If the band is new for you, expect traditional hard rock riffs – bluesy-based and punchy at places – but coated with modern, updated production.
It's just a fun, entertaining classic stuff straight from the heart.
Strongly Recommended
01 – Rockaholic
02 – Remember The Times
03 – The Kid's Ok
04 – Victorious
05 – Road To Jerusalem
06 – Shine A Light
07 – Hold Your Head Up
08 – Gotcha (Better Believe It)
09 – Soul Suckin' Woman
10 – Burned
Brian Frank – Vocals
Anders LA Ronnblom – Bass
Shawn Duncan (ex Bulletboys) – Drums
André Hägglund – Guitars
Pelle Karlsson – Keyboards
PRE ORDER;
www.amazon.co.uk/Remember-Times-Killer-Bee/dp/B07L4XKK9Z
.