SURVIVOR – Premonition [Rock Candy remaster]
Requested by many here's more SURVIVOR for the soul, with this really good Rock Candy remaster of "Premonition", the band's second album. With a new rhythm section and the pair guitarist Frankie Sullivan & keyboarder Jim Peterik writing all the songs, "Premonition" was produced by themselves, in fact, it was Peterik the real conductor orienting the band to a more AOR sound.
"Premonition" showcased Survivor in an upbeat and far more radio-oriented mood, harnessing a sound that leaps out of the speakers and wrestles you to the floor with little room for pleasantries.
Naturally, the band's greatest asset was still very much in focus; quality songs with hooks and melodies to die for.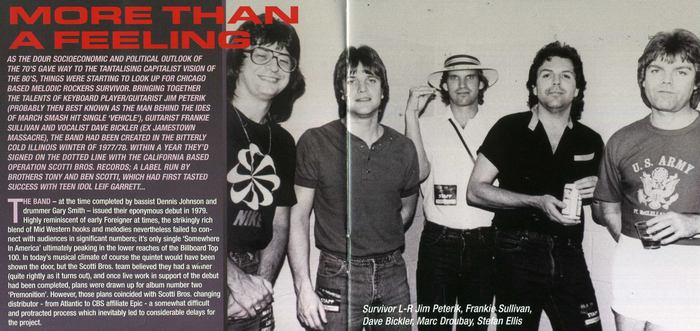 Tracks such as 'Summer Nights', 'Light Of A Thousand Smiles' (inspired by Journey), the balls-out rocking of 'Chevy Nights' and Survivor's first American top-40 hit 'Poor Man's Son', all contain a magical mixture of streamlined efficiency and brutal honesty, resulting in a sound that virtually defined the musical climate.
"Premonition" certainly turned heads; most notably that of Sylvester Stallone who requested the band to write a theme song for his upcoming Rocky III movie…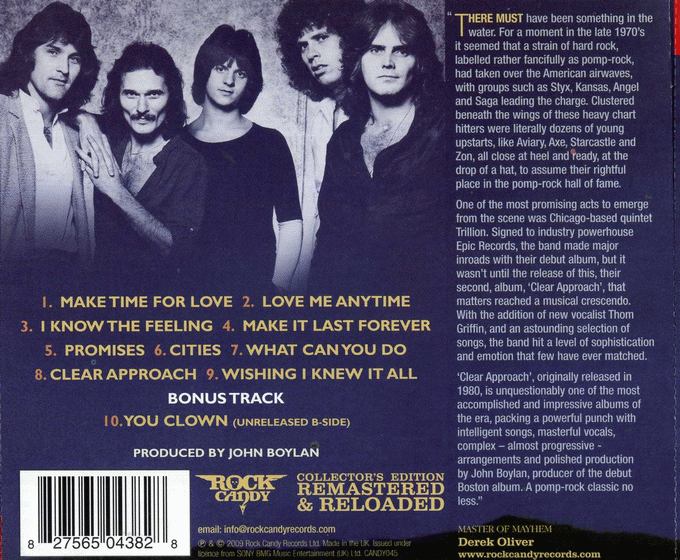 This is probably the best Survivor album with Dave Bickler behind the microphone, and what a better way to check it out with this excellent Rock Candy remastering.
24-bit remastering from original source tapes, 4,000 word essay about the making of the album, interview with band leader Jim Peterik and additional previously unseen photos spread out over a 12 page full color booklet.
Highly Recommended
01 – Chevy Nights
02 – Summer Nights
03 – Poor Man's Son
04 – Runway Lights
05 – Take You On A Saturday
06 – Light Of A Thousand Smiles
07 – Love Is On My Side
08 – Heart's A Lonely Hunter
Dave Bickler – lead vocals, synthesizer
Frankie Sullivan – guitar, backing vocals
Jim Peterik – guitar, keyboards, backing vocals
Stephan Ellis – bass
Marc Droubay – drums
Daryl Dragon – additional keyboards
BUY IT !
www.amazon.com/Premonition-Survivor/dp/B003U82O6W
.