TRIXTER – Trixter [2018 reissue]
Long time out of print in Europe, Universal Music and specialized Dutch label Music On CD are reissuing "Trixter", the celebrated first album from New Jersey melodic hard rockers TRIXTER.
The guys created quite a fuss around themselves at the end of the '80s and finally hit the record stands with their 1990 self-titled album. It was all great – MTV, endless tours, sharing a stage with the biggest names of the industry…what a kick-off.
But hey, they totally deserved it.
Group Trixter with Slaughter and Firehouse as bands debuting in 1990 with a clean and crisp brand of commercial US melodic hard rock. By 1990, the template for "hair bands" had been pretty much set in stone: less aggressive and full of polished sing-along choruses.
Trixter adhered closely to that 'new' sound, and were rewarded with healthy sales.
Produced by talented Bill Wray – a consummate songwriter (and occasionally performer) for countless '80s movie soundtracks – "Trixter" is plenty of instant choruses, catchy melodies and rockin' hooks.
Wray also co-wrote most the songs, including two of the hit singles "Surrender" and "One in a Million". The other successful single is "Give It To Me Good", solely penned by really good guitarist Steve Brown, one of the pillars of the band.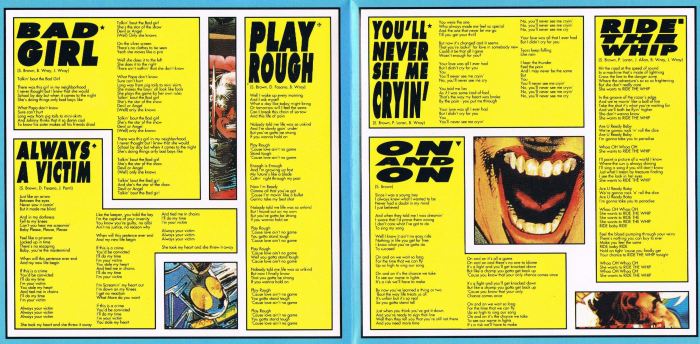 We find also songwriting contributions from the likes of Prophet's Dean Fasano ("Play Rough") or skilled Jack Ponti ("Always a Victim") which assure you classy melodies, but all these tunes are also co-penned by Trixter members.
They had pretty faces and good looking wardrobe, but also talent to play a good tune.
"Trixter" sound and production is pure 1990; polished, sweet melodic hard rock, that's pretty much one step above AOR. The band had an air of positivity that suited their smiling faces. The hit "Give It To Me Good" best exemplifies the good vibrations Trixter were toting along. A gem of true early 90s US MHR.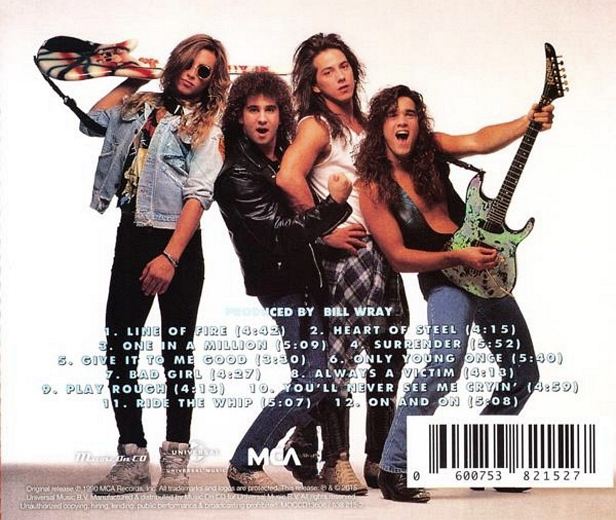 "Trixter" never has been remastered, nor this reissue, but the new digital transfer technique – which augment the signal / Dynamic Range without distortion – makes wonders here. The album comes full out of the speakers, much more potent than the original CD press.
This is a classic from 1990, and it should be part of your melodic hard rock collection.
Highly Recommended
You've seen it first here, at 0dayrox
01 – Line Of Fire
02 – Heart Of Steel
03 – One In A Million
04 – Surrender
05 – Give It To Me Good
06 – Only Young Once
07 – Bad Girl
08 – Always A Victim
09 – Play Rough
10 – You'll Never See Me Cryin'
11 – Ride The Whip
12 – On And On
Peter "Pete" Loran – lead vocals
Steve Brown – guitar, harmonica, backing vocals
P. J. Farley – bass, backing vocals
Mark "Gus" Scott – drums, percussion, backing vocals
BUY IT !
www.amazon.de/Trixter/dp/B07CCZYG79
.