MARC VANDERBERG (feat Goran Edman) – Phoenix From The Ashes (2019)
"Phoenix From The Ashes" is the third full length album from MARC VANDERBERG, a songwriter and session musician hailing from Germany already previously featured here at this blog. Not related to famous guitarist Adrian Vandenberg (note there's a 'r' instead of 'n') but they have a passion in common : electric guitar and timeless hard rock.
Marc plays all the instruments, yet he's mainly a guitarist, inspired by the likes of John Norum (Europe), Kee Marcello (ex- Europe),'80s Yngwie Malmsteen, Axel Rudi Pell, etc.
The always effective Goran Edman, Paulo Cuevas (Avantasia) and Tave Wanning (Adrenaline Rush) are among the lead vocalists.
The musical journey begins with "Odins Words", a stunning metallic hard rocker that you can't help but think of Accept meets 1985 Malmsteen combination. Featuring Paulo Cuevas on vocals, a guy with some Marc Boals in his style, the song grabbed me right away.
One thing you'll notice on this new album is that Vanderberg has improved on all aspects: playing, songwriting and prodution. All sound and feels clear and vibrant.
Rainbow / Blackmore with an updated 2019 sound comes to mind with 'Warsong', plenty of choruses and classic keyboards / Hammond-like organs, and of course, a complete guitar work.
More influences appear in 'Legalize Crime', this time early Europe, pre-Final Countdown.
Title track 'Phoenix from the Ashes', featuring the raspier pipes of Oliver Monroe (similar to Thomas Ludolphy, ex- Rough Silk) is a strong midtempo with interesting anti-war lyrics.
The great and unique Goran Edman was chosen, properly, for the most melodic song on the album, 'You and I', a tune even with an AOR feeling all over it. Love the soaring chorus.
Chris Divine, lead singer of Austrian rockers Luna Rise, and Tave Wanning, lead singer of Swedish renowned band Adrenaline Rush duet on other highlight, the melodious and quite modern 'This Romance', adding variation to the CD.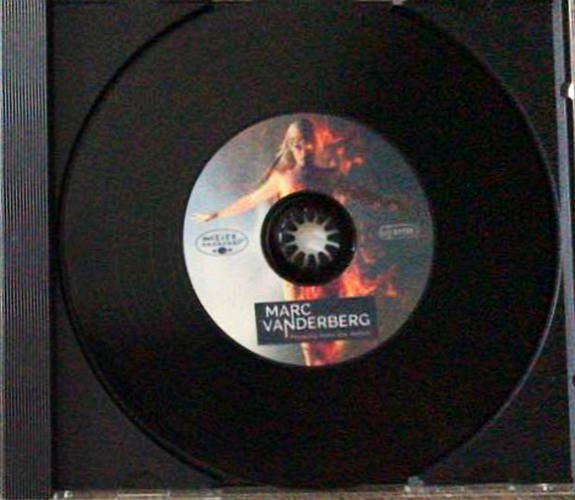 Also very melodic is the melodic hard rocker / synth filled 'Bad Blood' much in vein with the current Scandinavian sound and style, then 'Bitter Symphony' musically has some Axel Rudi Pell on it, and Raphael Gazal's vocals are a pleasant surprise, clean and powerful akin Michael Kiske.
For the end we find a slow ballad including some acoustics, where the Rainbow shade appear again at the beginning, but develops into a full electric later.
"Phoenix From The Ashes" is a very enjoyable album of timeless melodic hard rock, plenty of strong songs, varied and well produced. The variety of lead singers add special interest, not resulting disjointed at all.
Highly Recommended
01 – Odin's Words (Feat. Paulo Cuevas)
02 – Warsong (Feat. Philipp Meier)
03 – Legalize Crime (Feat. Paulo Cuevas)
04 – Phoenix from the Ashes (Feat. Oliver Monroe)
05 – You and I (Feat. Goran Edman)
06 – This Romance (Feat. Tave Wanning & Chris Divine)
07 – Warlord (Feat. Raphael Gazal)
08 – Bad Blood (Feat. Oliver Monroe)
09 – Bitter Symphony (Feat. Raphael Gazal)
10 – My Darkest Hour (Feat. Paulo Cuevas)
All instruments and programming: Marc Vanderberg
Vocals:
Goran Edman
Paulo Cuevas
Philipp Meier
Oliver Monroe
Tave Wanning
Chris Divine
Raphael Gazal
Dustin Tomsen – guest guitar solo on 'Bitter Symphony'
Michael Schinkel – guest guitar solo on 'Phoenix from the Ashes'
BUY IT !
www.amazon.de/Phoenix-Ashes-Marc-Vanderberg/dp/B07N7MMVVW
.