BIG BIG TRAIN – English Electric [Part One] (2012)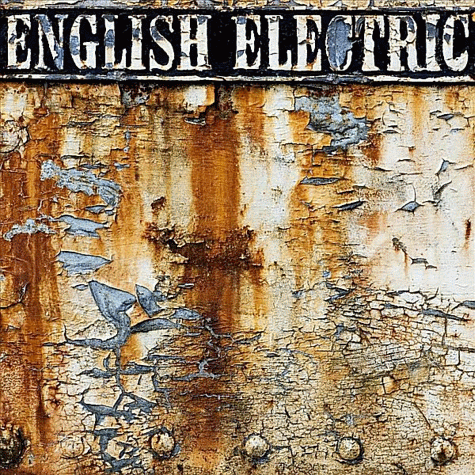 *
BIG BIG TRAIN was formed in 1990 by Andy Poole and Greg Spawton, initially influenced by Prog acts as Steve Hackett and It Bites.
It's a sign of the growing importance of Big Big Train that both original members have been able to convince some major figures such as Nick D'Virgilio (Spock's Beard) and Dave Gregory (XTC) to join them to form what they now regard as the definitive line-up of the band.
"English Electric" is their 7th album, a musical departure from the band's previous works.
Many classic Prog fans will simply adore this album as I think it represents the direction that Genesis should have taken following 'Trick Of The Tail', but they opted for a more a mainstream style.
Indeed from the outset David Longon's sweet Phil Collins-like voice sets the scene for the eight songs which are brimming with musical talent and carefully crafted lyrics that tell a wide variety of very English tales about the countryside and the people, from art forgers to child miners, to uncle Jack's appreciation of the hedgerows.
While there is a sense of Victorian nostalgia about the album, it is also very modern. There's not a wasted note anywhere – most of the songs are in the 7-9 minutes range, but only because that is what is required to tell each particular story.
No needless noodling, which nearly killed progressive music forever – the immense talents of the musicians are tightly reigned in by songwriting of the highest calibre, but always given enough freedom to endow the songs with great emotional depth.
From the very first track "The First Rebreather" shows a perfect synergy of sounds. A medium tempo grand opening very majestic. Second track "Uncle Jack" sounds quite folkish with some twists in the middle that shows the band roots and versatility.
"Summoned By Bells" is another highlight with soaring vocals and a more upbeat feel that gives way, unexpectedly, to a complex laid-back passage where the brass players are allowed to stretch out a little.
The forth and the sixth "Judas Unrepentant" and "Upton Heath" are also strong tracks. The former is a bit more uptempo with great orchestra in the mid section. I would say it's quite a Neal Morse-ish.
Seventh track "A Boy in Darkness" is a bit harder to describe. A power symphony with underground seventies prog perhaps. Lastly "Hedgerow" delivers a powerful mid tempo grand finale, varied and beautiful.
"English Electric Part 1" is an album that ticks all the boxes in classic Prog aficionados musical wish list: marvellous melodies, lush orchestrations, tight ensemble playing and really interesting lyrics / stories.
Many people will say that this isn't a Prog album, but that really depends on your personal definition of Prog, as the not so common textures, instrumentation and arragements featured here are truly 'progressive', in the definition of the word.
One word screams out all of the time that this is playing, and that is 'maturity'. The band have changed immensely since those early days and have produced an album that is huge and the reason for that is the control that pervades everything that is happening.
I'd say "English Electric Part 1" is a work of carefully and possibly painfully crafted perfection, a mandatory listen for every Prog fan.
01 – The First Rebreather
02 – Uncle Jack
03 – Winchester From St Giles' Hill
04 – Judas Unrepentant
05 – Summoned By Bells
06 – Upton Heath
07 – A Boy In Darkness
08 – Hedgerow
Andy Poole: bass, keyboards
Greg Spawton: guitars, keyboards, bass
David Longdon: vocals, flute, glockenspiel
Nick D'Virgilio: drums
Ken Brake: string section, double bass
BUY IT !
hmv.com/hmvweb/displayProductDetails.do?sku=939336