JOSHUA – Days Where I Began (2012)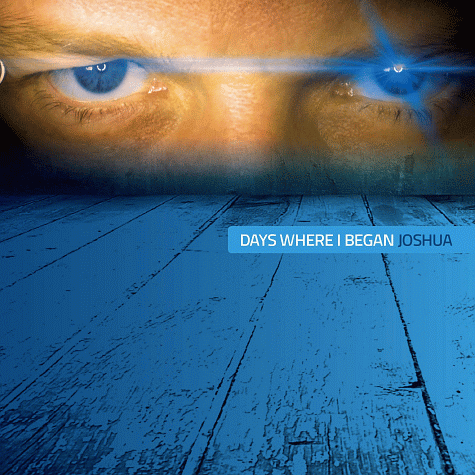 *
Joshua Munday is an Australian guitar player who has been part of various recording sessions and endorsed by guitar gear companies Roland or Boss, Joshua has demonstrated guitar products to thousands of people in the past few years and co-headlined many festivals including the Sydney Guitar Show.
"Days Where I Began" is his debut album, under the JOSHUA moniker.
Joshua is not only a dexterous guitar player, he's also a good songwriter and a well trained vocalist. If I had to choose a reference to his music, instantly Richie Kotzen comes to mind.
"Days Where I Began" rocks across twelve immediate tracks under the 4-minute mark, mixing bluesy hard rock tunes with some commercial heavy-funk overtones.
Joshua's support band is tight & dynamic, special mention to drummer Nick Pansini who provides an excellent rhythm and great fills, giving to Joshoa a strong foundation for his sharp riffs and interesting solos.
There's some tracks here where if you don't know who is the artist, you would think this is Richie Kotzen.
Check the blazing rockin' "I Believe In Nothing" for instance. Killer power chords and a short but effective solo, while specially the catchy chorus is pure Kotzen.
Other remarkable tracks are the soulful opener "Days Where I Began", the heavy-funky (great guitar sound) "If I Never See You Again" and the bluesy midtempo "What If I Told You".
We have hard rockers as well in the dynamic "I'll Tell You Why" and "Strip You Down". On some tracks Joshua adds a bit of modern songwriting touches as in "Alone" and "Revolution", but all wrapped with classic rock sounds.
"Days Where I Began" is a solid rockin' album from an artist practically unknown in this part of the globe.
Mainly guitarist, Joshua's arsenal are varied delivering high-voltage riffs and jumpin' solos, but what surprises is his nuanced, versatile singing. His back up band is tight and groovy with a bright presence.
Apart from the really good performances and the strong straight to the point songwriting, another hot spot in this release is the accomplished production. All sounds clear and scintillating, sharp mixed as well.
Coming out from nowhere, Joshua has created a debut album that rocks better than many recent works from well known names in the business.
"Days Where I Began" is groovy, catchy and rocks good.
01 – Days Where I Began
02 – If I Never See You Again
03 – Alone
04 – Baby
05 – I Believe in Nothing
06 – What If I Told You
07 – All Of Mine
08 – Strip You Down
09 – I'll Tell You Why
10 – Not That Far
11 – Revolution
12 – I Still Want You
Joshua Munday – Guitar, Lead & Backing Vocals
Paul McShane – Bass, Backing Vocals
Nick Pansini – Drums & Percussion
BUY IT !
www.cdbaby.com/cd/joshua12