MAGNUM – So Let It Rain [Maxi CD-single] (2012)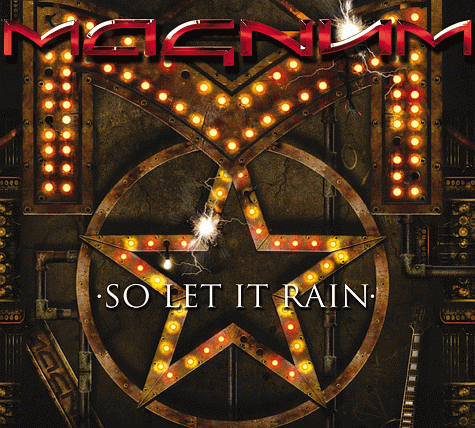 *
Legendary British melodic hard rock group MAGNUM have confirmed the release of their upcoming eighteenth studio album, "On The 13th Day" on September 19th in Scandinavia, September 21st in Germany, September 24th in Europe and September 25th in the US/Canada.
"On The 13th Day" will be available not only in the regular standard jewel case CD, but also as a double coloured vinyl LP, as a limited digipak edition with a bonus CD featuring unreleased, acoustic and live tracks from the Magnum vaults, and other exclusive including to the latter the Maxi CD-single "So Let It Rain".
"So Let It Rain" is the advanced single just released as digital only, featuring the album version, the 'Radio Edit' version, plus "Wild Angels" recorded Live in Aschaffenburg, both exclusive to this Maxi CD-single.
"So Let It Rain" is one of the most radio friendly and instant songs the band have done since the days of the 1990's 'Goodnight L.A.' album.
The chorus is contagious, however, in my humble opinion, the track lacks the consistency of the usual Magnum mastery songwriting. Besides, production is not that crispy as in the their last album 'The Visitation'.
Anyway, British masters Magnum are back, let's wait and see what the full length album has to offer.
You've seen it first here, at 0dayrockz
1 – So Let It Rain (Radio Edit)
2 – So Let It Rain
3 – Wild Angels (Live in Aschaffenburg)
Bob Catley – vocals
Tony Clarkin – guitars
Mark Stanway – keyboards
Al Barrow – bass
Harry James – drums
BUY IT !
www.amazon.co.uk/gp/product/B008UZMDXE