PHASE II PHASE – Origin (2013)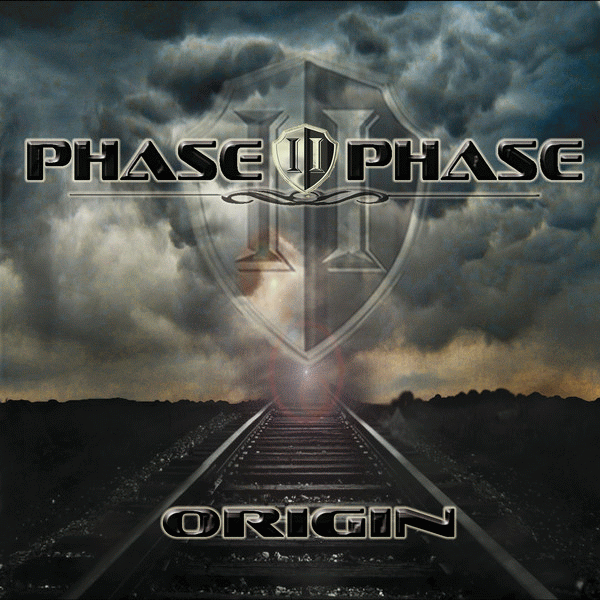 *
A new Melodic Rock / AOR combo arrives from a lately fertile ground for the genre: Spain. They are PHASE II PHASE with their debut CD "Origin" strongly influenced by the '80s European sound, particularly Scandinavian.
The original germ of Phase to Phase born in 2010 when Jose L. Gallera (Bass, Backing Vocals) and Jorge Gomez (Keyboards) quit the rock band Arianne to give shape to an own project inspired by the Swedish & Norwegian AOR bands which were part of their musical background during their teens.
Guitarist & singer Zalo Lopez, born and grew up in Stockholm but with Spanish origins was the missing piece to complete Phase to Phase's shape, and together started to write songs and track down some demos.
Recorded in Madrid by Toni Sánchez Gil (Manakel, Offtopic), produced by themselves and mastered in Sweden by Peter In De Betou (Arch Enemy, Firewind, Opeth), "Origin" features the guest appearances of Ignacio Prieto (Eden Lost) and Alberto García from cult Spanish hard rockers Beethoven R.
You can note here that Jorge Gomez is the musical director in Phase II Phase as all the tunes are profusely keyboard-driven full of swirls and cand-floss synths straight from the Scandinavian book.
The Classic Scandi AOR / MR sound of Da Vinci, Return or Skagarack are embedded on catchy numbers like "Yesterday's Lie", "Walking Away", "Face To Face", "Wild Horses" and "Living It Up", the latter a bit harder recalling Swedes Roulette.
Some American influences arise on the mid-tempo tracks "Destiny" and "Under Pressure" akin Night Ranger, while the semi-ballad "Here Comes the Rain" is a gentle melodic rocker a with a little bluesy touch.
Although keyboard dominated "Origin" features quite strong riffs and solos by Zalo Lopez which provides an extra strength to the sound, and while his lead vocals result an acquired taste (there's a noticeable accent on many tracks), the band's output is solid as whole.
Rescuing the true Scandi sound & style from the second half of the eighties, Phase II Phase showcases their profound love for the genre on "Origin". These guys still need to improve on various departments but they're for sure a promising band to keep an eye on their next steps.
If keyboard-driven AOR / Melodic Rock in the vein of the aforementioned acts or recent outfits like Wild Rose, Osukaru and Diamond Dawn are your thing, you should give to "Origin" a proper spin.
01 – Yesterday's Lie
02 – Panic in the Street
03 – Living It Up
04 – Walking Away
05 – Destiny
06 – Right Between the Eyes
07 – Under Pressure
08 – Face to Face
09 – Here Comes the Rain
10 – Wild Horses
Zalo Lopez – Vocals, Guitar
Alfredo Clemente – Guitar, Backing Vocals
Jose L. Gallera – Bass, Backing Vocals
Stelian Cotet – Drums
Jorge Gomez – Keyboards
BUY IT !
www.amazon.co.uk/Origin-Phase-II/dp/B00GVVPZQ6
.