MARC JORDAN – C.O.W. Conserve Our World [AOR CITY Series – remastered] (2017)
Last year we featured some titles from the great Sony Music Japan campaign titled AOR CITY 1000, a low-priced remastered reissue on 100 classic AOR / AC albums from their back catalog, many of them out of print or hard to find. Now the label has presented AOR CITY Series Vol.2 2017, new 100 classic albums available for a limited period of time until the end of 2018.
We featured here from these series MARC JORDAN previous album, now it's time for 1990's "Conserve Our World" (aka COW) fully remastered with a pristine sound.
On his 6th album "Conserve Our World" Jordan continued with the Lite AOR sound of the previous effort 'Talking Through Pictures', but even more commercial very much in the Mr. Mister vein.
Steve Farris, Pat Mastelotto and Richard Page all from Mr. Mister appear here, but also a stellar cast including Bruce Gaitsch (Richard Marx), Gene Black (Tim Feehan, Wild Blue), Stan Bush, Timothy B. Schmitt (Eagles), Kevin Cronin (REO Speedwagon), Bruce Gowdy (World Trade, Unruly Child) and many, many more.
Opener 'Big Love' shows indeed the album's 'big' glossy production (golden 1990) and it's classic Marc Jordan with smoothness all over.
Follower 'Edge Of The World' is more midtempo with that huge sound, a big AOR chorus akin Mr. Mister, and a fantastic Gene Black guitar solo in the Steve Lukather style. Awesome song and one of my favorites.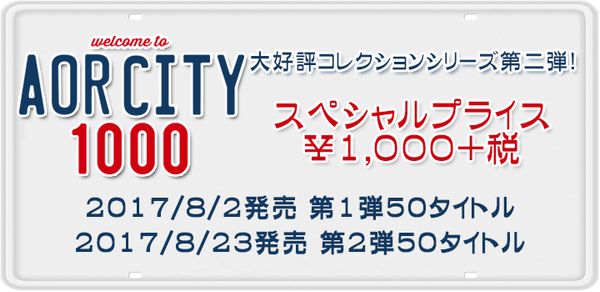 'Burning Down The Amazon (Amazon)' speaks about 'save the Earth', in this case, the Amazon forest, and includes a multi-vocalist set of backing vocals.
'Bridges In The Dark' is slower with a 'Canadian style' feel (reminds me of Paul Janz), 'Silent Night' is something that Simple Minds could have recorded around the era, while 'Inside My Piano' is just that, mostly Jordan and his piano for an elegant ballad.
Jordan does a cover of Todd Rundgren's song 'Can We Still Be Friends', more poppy than the original again with a great guitar work by Black and a precise drum work courtesy of Mastelotto.
As closer we have the synth spiced 'Holding Up The Sky' with a cool atmosphere and Bruce Gaitsch provinding some Richard Marx touches.
Criminally ignored at the time of its release, "Conserve Our World" should be Marc Jordan's more complete album. Smooth melodies, brilliant choruses, intelligent lyrics, top class performers, and that 'huge' production.
The regular CD release of this album is quite flat, something solved with this excellent AOR CITY 1000 series remaster.
Highly Recommended
You've seen it first here, at 0dayrox
Sony Music Japan ~ 【SICP-5525-CD】
A O R C I T Y 1000 VOL 2
01 – Big Love
02 – Edge Of The World
03 – Guns Of Belfast
04 – Burning Down The Amazon (Amazon)
05 – Bridges In The Dark
06 – Silent Night
07 – Inside My Piano
08 – Can We Still Be Friends
09 – Power
10 – Holding Up The Sky
Marc Jordan – lead vocals, piano
Steve Farris (Mr. Mister) – guitars
Bruce Gaitsch (Richard Marx) – guitars
Gene Black (Tim Feehan, Wild Blue) – guitars
Stuart Mathis, Danny Jacob, Doug Macaskill – add. guitar
Kim Bullard, John Capek – keyboards
Billy Ward, Pat Mastelotto (Mr. Mister) – drums
Mike Fisher – Percussion
Rick Sailon – electric violin
Backing Vocals:
Stan Bush, Renne Geyer, Richard Page, Timothy B. Schmitt, Kevin Cronin, Bruce Gowdy, Billy Sherwood, Amy Sky, Jane Wieldin, and many more
BUY IT !
www.cdjapan.co.jp/product/SICP-5525
.