LARS BOQUIST & THE 1712s – Water (2018)
"Water" is the title of the new album released today by Swedish combo LARS BOQUIST & THE 1712s, founded by guitarist Lars Boquist three years ago. His name may not ring a bell but he was part of melodic hard rock band Pole Position which recorded two really good albums during the '90s.
Boquist was later involved into several projects / bands, and in the past decade formed Neondaze which classic hard rock self-titled album is worth to check. Being a skilled guitarist Boquist also released instrumental albums and was featured in Guitar Player Magazine, and trained many young six-string players from the fruitful Swedish Rock scene.
Lars Boquist & The 1712s style is basically melodic hard rock with a progressive development. Their sound and style in "Water" is clearly '80s and particularly early '90s focused, guitar driven of course, with strong lead vocals and elaborated rhythm section.
The sonic mixture is pretty unique, but being a 'new' band I need to mention some comparison to give you an idea what the band is all about.
Songs like 'Midnight Minute' or 'Sell Out' are the more classic melodic hard rock oriented, not far from his former band Pole Position and Scandinavian bands in the genre, while the punchy 'Time' has an American feel in this vein.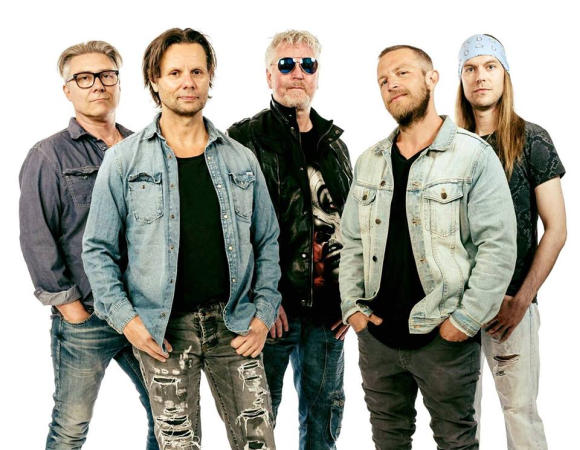 'Would' is pretty anthemic with some Wolfpakk on it, then semi-ballad title track and 'Soul Control' add that slightly progressive approach but always melodic let's say in a Queensryche Empire era style.
'The Dice' bring to my mind Michael Schenker Group yet updated in sound, and Boquist show his six-string abilities on the cover of Toto / Lukather 'Child's Anthem'.
"Water" is an interesting release mixing various stylings from the melodic / hard rock spectrum. Lars Boquist & The 1712s are a very capable combo, all experienced musicians that try to avoid common places to their music adding twists and progressive arrangements to it.
Two thumbs up
01 – Would
02 – Sell Out
03 – Time!
04 – Water
05 – Travel By Light
06 – Soul Control
07 – The Dice
08 – Midnight Minute
09 – Child's Anthem
10 – Natalya
Lars Boquist – guitars
Leo Nielsen – vocals
Johan Helander – guitar, keyboards
Stefan Wallman – bass
Rikky Force – drums
BUY IT!
www.amazon.com/Water-Lars-Boquist-1712s/dp/B07J2DJXVQ
.