DUFF McKAGAN – Tenderness (2019)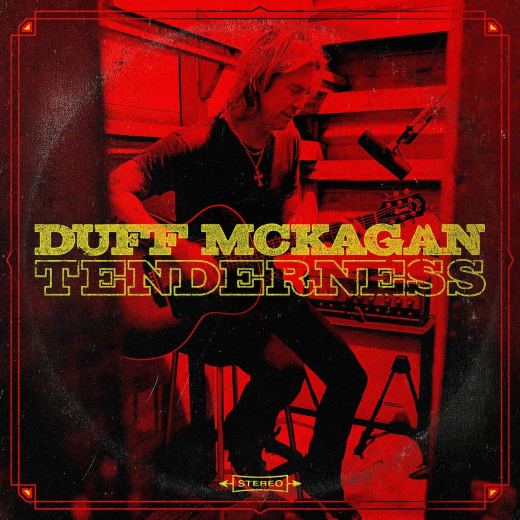 Guns N' Roses bassist and New York Times bestselling author DUFF McKAGAN's is ready to release his second solo album "Tenderness", and some water has passed behind the bridge since his solo debut 'Believe In Me' dates from 1993.
According to Duff, the album is a reflection on his experiences traveling the globe over two and a half years on GNR's 'Not In This Lifetime' tour.
These songs were recorded between gigs produced by recent Grammy winner 'Shooter'Jennings, and features Jennings' band along with appearances by The Waters and The Suicide Horn Section, among others.
On the album, McKagan worked closely with Shooter, a country music iconoclast and the son of Waylon, but also a producer who has worked with rock&pop, retro and hard rock music / bands. McKagan and Jennings put in work between McKagan's Guns N' Roses tours, now they mixed the whole thing, and the album is ready
Musically "Tenderness" has nods toward classic rock styles from the last four decades, including blues, pop, Americana, soul, and more.
McKagan sings on most the songs, and his vocals / lyrics come from the guts, sometimes just having fun, sometimes desperate. "Tenderness" is very much a commentary on these turbulent times we live in. "Blackened days, we've lost our way" is the very first line on the record, but it also sets the tone.
"Breaking Rocks" is a wonderful duet with Jennings, but the phenomenal "Parkland" which takes an electro, pulsing look at the effects of gun culture, is a change in vibe, but a jarring piece of brilliance.
The message of the whole record, essentially, is not to dwell on the past, and "Don't Look Behind You" makes that clear, but somehow, in the music there is an inherent confusion that suggests it might not be as easy as that.
Those that thought Duff McKagan was merely the "punk guy" in Guns N' Roses will have to think again. This is not easy listening, and it has challenging themes, but its overwhelming message is simple: in the darkness and confusion, you are not alone.
Musically is organic with many influences aboard, classic US rock yet also British, a mix of electric and acoustic guitars, with pianos adding a real depth, and McKagan's lugubrious tones mixing with Jennings' harmonies makes for a compelling sound.
Different, unexpected, and good.
01 – Tenderness
02 – It's Not Too Late
03 – Wasted Heart
04 – Falling Down
05 – Last September
06 – Chip Away
07 – Cold Outside
08 – Feel
09 – Breaking Rocks
10 – Parkland
11 – Don't Look Behind You
Pre Order:
www.amazon.com/Tenderness-Duff-McKagan/
.