HANK ERIX (Houston) – Nothing But Trouble (2018)
Houston singer HANK ERIX had piled up a bunch of songs that didn't fit the sound of his band, so therefore it was only right to make his first solo album "Nothing But Trouble" to be released tomorrow.
Sound-wise, the music on "Nothing But Trouble" ain't so far from Houston with traces of AOR but I would like to call it a more melodic hard rock oriented album, and what a killer collection of songs it is.
Since formed in 2010, Swedish duo Houston – Hank Erix & Freddie Allen – have been evolving from retro AOR to more contemporary melodic rock, as heard in their last album 'III'.
Although is not clear if Houston disbanded 2018, Erix comes with his first solo album and while the classic AOR are still present all over the record, overall "Nothing But Trouble" is uptempo melodic (hard) rock in the best Scandinavian tradition.
For the recording session Erix has surrounded himself with great musicians from well-known bands such as Degreed, Art Nation, Wildness, Kryptonite, Palace, Therion, Gutterdämerung and Adrenaline Rush. So expect high quality musicianship.
But the nerve here are the stupendous songs, and Erix's great vocal performance.
All songs are good and melodious, such as melodic rocker 'Last Chance to Love', first single 'Fortune Hunter' adding a midtempo magic in the Houston vein, or the layered 'Shadowdance' with a slightly British feel.
But one of my favorites is the fantastic 'Way To Go', mixing timeless AOR with melodic rock in a true '80s fashion with a lovely chorus of multi-part harmonies.
'Affair Of The Heart' is another highlight, a modern melodic hard rock anthem with an infectious chorus – very good duet with Linnea Vikström – and a scorching solo courtesy of Alexander Hagman (Adrenaline Rush).
'Electricity' is just another hymn in an album full of 'em, a jaw-dropper punchy melodic rock tune that H.E.A.T would be proud of.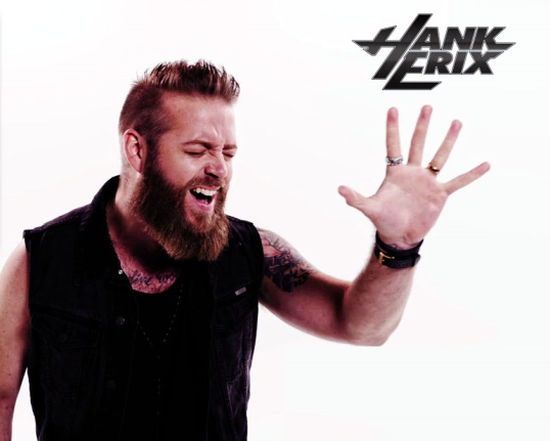 Hank Erix already showcased his talents in Houston, but man, here on his first solo album, literally explodes.
Speaking about melody, "Nothing But Trouble" is modern yet classic at the same time, it blends the '80s with 2018 like few others, and gets punchy 'n rockin' in its way.
If you like Houston you will love this, if you don't like / know Houston, you'll love this.
For me, already in my 'best of the year' list.
Mandatory listen
01 – Turn to Darkness
02 – Last Chance to Love
03 – Fortune Hunter
04 – Way to Go
05 – Shadowdance
06 – Affair of the Heart
07 – Electricity
08 – Freak
09 – Giving up on Love
10 – For the Restless and the Young (Acoustic)
Hank Erix – Lead & Backing vocals
Michael Palace – Lead Guitars & Backing vocals
Soufian Ma'Aoui – Bass
Daniel Johansson – Rhythm Guitars
Mats Ericsson – Drums
Micke Jansson – Keyboards / Synths
Linnea Vikström – Lead vocals & Backing vocals on 'Affair Of The Heart'
Alexander Hagman – Lead guitar on 'Affair Of The Heart'
Sam Söderlind – Guitar solo on 'Last Chance To Love'
Victor Lundberg – Backing vocals on 'Shadowdance'
PRE ORDER:
www.amazon.co.uk/Nothing-But-Trouble-Hank-Erix/dp/B07GH8YXHT
.