CLASSIC ROCK Magazine – May 2019
British magazine CLASSIC ROCK is one of the UK's best selling music magazines. Although firmly focusing on key bands from the 1960s through early 1990s, it also includes articles and reviews of contemporary and upcoming artists it deems worthy of note.
May 2019 is a KISS Special Collectors Edition, a 12-page coverage of their farewell tour, with a Classic Rock journalist joinin gthe band on their private jet as they commence their farewell tour.
There's some awesome, rare photos as well, a must for KISS fanatics.
There's also articles with AORsters AIRRACE, ALCATRAZZ, PETER FRAMPTON, ROSY VISTA, THE DARKNESS, JOSH TODD of BUCKCHERRY, and more.
We find as well an extensive interview with MARK KNOPFLER / DIRE STRAITS, guitarist DAVE NAVARRO, a story of GENESIS, and more.
I absolutely love the 'Game Changers' special section featuring the 21 albums that 'changed the way we play guitar'.
Additionally, more than 30 reviews of new albums, a Remastered Reissue review section, Buyer's Guide for classic rock albums and a complete Tour Dates sheet.

A Great read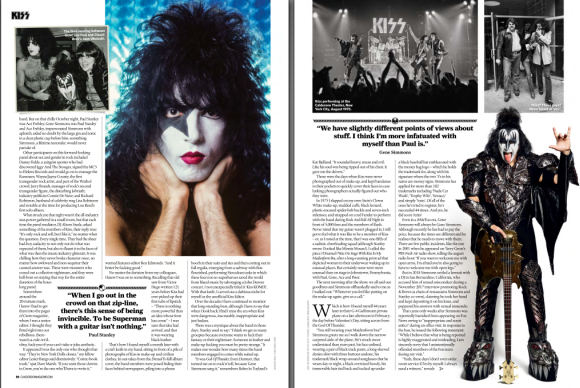 BUY IT !
www.myfavouritemagazines.co.uk/music/classic-rock-magazine-subscription/
.