SILENT – Land Of Lightning [Deluxe Edition] (2018)
Brazilian melodic rockers SILENT released their highly praised debut in 2001 – a pure AOR / Melodic Rock record – in a time when the genre was pretty much considered 'underground'. After some singles in between, Silent presented their new album 'Land Of Lightning' some time ago, now re-released as "Land Of Lightning [Deluxe Edition]" including new, extra tracks, rounding up 15 songs of lovely melodies in the vein of Foreigner, Hugo, Toto, Harem Scarem and 2000's Journey.
After their debut album Silent played at several festivals and own gigs, but suffered various line-up changes until they disbanded in 2005.
But around 2010, always with founding members Gustavo Andriewiski (vocals, guitar) and Luiz "Tilly" Alexandre (drums) carrying the flag, Silent returned into the scene when AOR / Melodic Rock started to become popular again.
With a refreshed line-up, Silent begin to compose new material and last year they selected the best, polished songs, and entered into the studio.
"Land Of Lightning" continues with Silent's love for classy AOR melodies, with smooth guitars, lots of keys, big harmony vocals and strong hooklines.
Straight from the Harem Scarem book of how to write a catchy tune, "Around the Sun" opens the new album with midtempo verses and a catchy chorus.
"Gone" sounds modern in a present Scandi style, same with "Hello Hello" delivering more rocking riffs, then "Bye Bye Superman" has a mid-pace AOR atmosphere bringing to mind the last Danger Danger.
"Numb" returns to pumping Melodic Rock, "One More Time" adds heavier guitars with a melodic hard edge, then the AOR of "Where Are You Going Now" balance things with a slightly Strangeways feel.
Title track "Land of Lightning" delivers a little twist as while it comes melodic and the skeleton is very classic, the sound and arrangements are quite modern. There's also one of the stronger guitar solos on the record.
"Home" rocks hard in the early Nineties way, then Silent finishes the new album with another uptempo tune – I was expecting a ballad, but no complaints here, because "Dancing in the Morning" is a solid, meaty hard rocker with sharp riffs and cool backing vocals.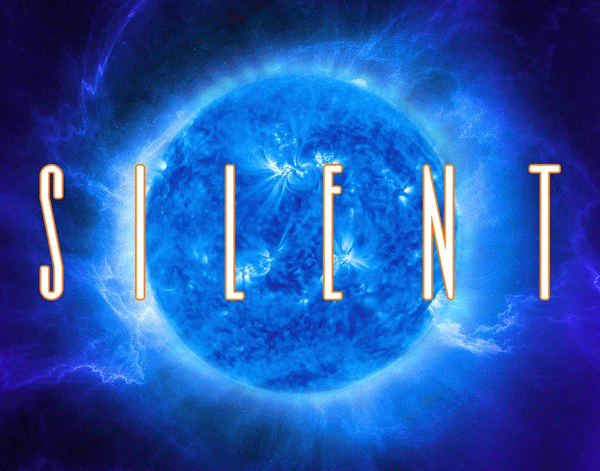 Silent may have modernized their sound a little since their origins, but all their music is absolutely inspired by the Melodic Rock / AOR '80s glory days.
Andriewiski's vocals feel smoother and more mature, while the band's overall approach is solid and tight, influenced by both European and American styles.
HIGHLY RECOMMENDED
You've seen it first here, at 0dayrox
01. Around the Sun
02. Gone
03. Hello Hello
04. Bye Bye Superman
05. Numb
06. Where Are You Going Now
07. Gravity
08. One More Time
09. The One Within
10. Land of Lightning
11. Scene
12. Home
13. Dancing in the Morning
14. Alive [new track]
15. Fade [new track]
Gustavo Andriewiski – Vocals, Guitars
Alex Cavalcanti – Guitars, Keyboards
Douglas Boiago – Bass
Luiz Tilly Alexandre – Drums
BUY IT !
www.amazon.com/Land-Lightning-Deluxe-Silent/dp/B07J1ZNFFX
.