GREGG ROLIE – Five Days
Rock & Roll Hall of Fame, original lead singer, keyboardist and founder member of Journey and Santana GREGG ROLIE, is probably best remembered as a tiny speck playing keyboards in sold-out arenas. That makes his intimate, deeply introspective new EP "Five Days" – recorded live with just piano and vocals – a revelation.
Rolie offers a couple of originals, re-examines two of his most memorable vocals from those seminal rock bands, and – in one of the more intriguing moments – takes on the pre-war blues standard "Trouble in Mind," previously a hit for Dinah Washington, and also famously recorded by Louis Armstrong, among a host of others.
In fact, for all of its homey sparseness, there is an interesting musical range to "Five Days", recorded in his central Texas living room on a piano given to him by his father in the early days of Santana.
As Gregg says; "it's from my house to yours".
"Love Doesn't Live Here Anymore" has the feel of a darkened cabaret. The extended break on the ivories is simply stirring. In parts sounds like a Gershwin composition, that speaks to Rolie's compositional ability.
"If I Went Home" finds Rolie longing for the comforts of familiarity, and features the EP's prettiest vocal. There's a gristly swagger to "Cool Little Mama". As for "Trouble in Mind", Rolie has always had the menacing melancholy to pull off something like this, but time has purpled his voice, making this version particularly effective.
Of course, the principal focus for most fans will be a pair of songs he made famous with Santana and Journey, and Rolie doesn't disappoint.
The EP opens with "Black Magic Woman" a career-making vocal for Gregg as a member of Carlos Santana's band. Rolie untangles the lyric, replacing the torrid sexuality so familiar from the 1970 version featured on Santana's Abraxas, with a quiet reminiscence. When he sings 'don't turn your back on me, baby', there's a regret unheard before.
Next comes "Anytime" from Journey's LP 'Infinity'. Where we once heard a precipitant bravado, this young man who knew deep inside that his come on would work, there are now these nagging doubts. 'Anytime that you want me', once a winking backdoor proposition, begins to sound like a lonely plea.
As with "Black Magic Woman," Rolie lets the song spool out during the verses, before rousing himself for the chorus. Rolie's solo here, though, is a wonder, this rollicking, barrelhouse aside. It's like a moment of romantic frustration shaking loose, and "Anytime" is reborn.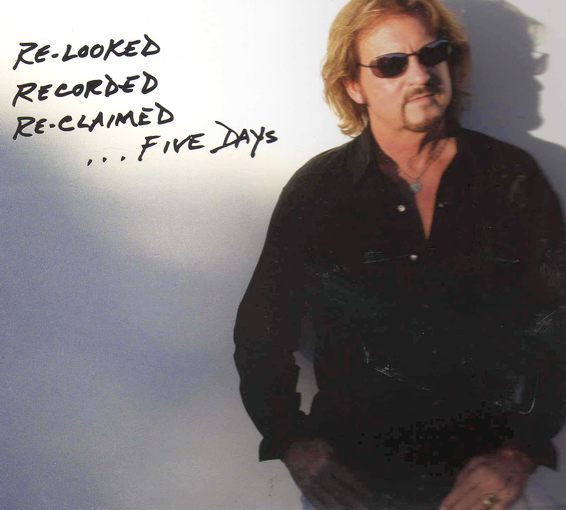 Rather than echoing his earlier successes, Rolie is working hard to find new insights. And in this beautiful EP, he succeeds. "Five Days" doesn't blaze any new trails, but I don't think that's the aim.
Instead, Rolie stops to examine a few familiar stones along the pathway. And he helps us see something there that we hadn't before.
Now ensconced in the Hill Country outside of Austin, the longtime Californian with the eternally stoney, altar-of-rock vox, recorded an EP's worth of his extensive catalog.
Different, and really good. (This was requested by one of you, make yours!)
1 – Black Magic Woman (Santana cover)
2 – Anytime (Journey cover)
3 – Love Doesn't Live Here Anymore
4 – If I Went Home
5 – Trouble In Mind
6 – Cool Little Mama
Gregg Rolie – Vocals, Piano
BUY IT !
www.greggrolie.com
.