METALLICA – Hardwired… To Self-Destruct (2016)
Yeah, METALLICA, the kind of band you don't see here on this blog. But they have been one of the most influential acts in Rock history, so let's check their new album "Hardwired… To Self-Destruct" to be released next November 18.
Eight years have passed snce Metallica's last album 2008's well received Death Magnetic which repaired damage the band did to its reputation in the early '00s — first with the horrible 'St. Anger' an album that offended longtime fans with its lack of guitar solos, then with 'Some Kind of Monster' a documentary that captured the group's childish infighting.
Truly, the road to what would become "Hardwired… To Self-Destruct" has been a long and patience-wearing one for all involved. With ventures like the bizarre Through the Never (2013) film and the band starting (and stopping) their own festival called "Orion Music + More", it seems that the Californian quartet has been doing everything bar making a record for the best part of the last decade.
But, after years of build-up, Hardwired… is now mere days away and to make up for the long studio hiatus, this album is made up of almost eighty minutes of adrenaline-pumping rock.
Opening with the thrashing title track 'Hardwired', the record truly picks up steam early. At roughly three minutes, 'Hardwired' is all-killer-no-filler, refusing to relent in its speed and aggression for even a second.
Follow-up 'Atlas, Rise!' maintains a small portion of its predecessor's speed but, for the most part, is closer to mid-paced, setting the precedent for the rest of the record to follow.
That's right: "Hardwired… To Self-Destruct" is NOT a thrash metal album.
Rather, it is a release that utilises the conventions of a number of heavy styles, from NWOBHM and modern melodic metal, to classic metal, of course with a pinch of thrash which is the band's trademark – they created the genre – but only in a minor degree.
Metallica 2016 sounds strong. Hetfield's vocals are doubtlessly at a peak right now. The front-man lays out a near-flawless performance on Hardwired…, creating some truly empowering melodies over the course of the record's two discs. From power shouts to soaring clean notes to even some pulse-pounding growls, Hetfield can do no wrong here.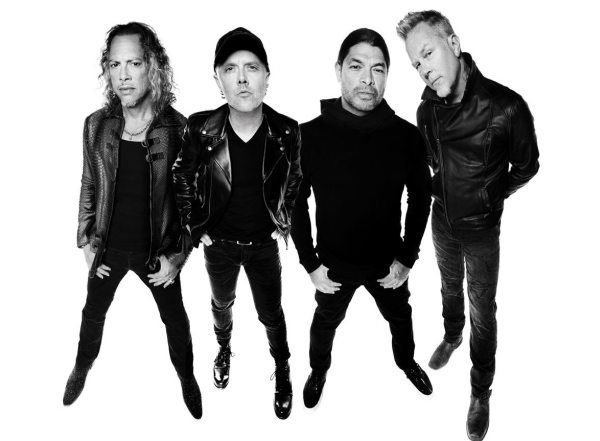 There's a lot to digest in "Hardwired… To Self-Destruct", but the album flows easily. All tracks are pretty solid and even there's a loving tribute to fallen rock god Lemmy Kilmister of Motörhead in 'Murder One', and that fact comes across unabashedly as Hetfield bellows 'Aces high!' in a distinct and unbridled unleashing of harmonic emotion during the chorus. In fact, vocally, this is Hetfield's best track, mixing powerful highs with dark lows.
"Hardwired… To Self-Destruct" is one of Metallica's most versatile works, predominantly mixing classic metal styles to make an enigmatic concoction that is guaranteed to draw fans back again and again.
It's an album that I am sure with each listen, it will only get better.
CD 1:
01. Hardwired
02. Atlas, Rise!
03. Now That We're Dead
04. Moth Into Flame
05. Am I Savage?
06. Halo On Fire
CD 2:
01. Confusion
02. Dream No More
03. Manunkind
04. Here Comes Revenge
05. Murder One
06. Spit Out The Bone
James Hetfield – lead vocals, rhythm guitar
Kirk Hammett – lead guitar, backing vocals
Robert Trujillo – bass, backing vocals
Lars Ulrich – drums, production
PRE ORDER;
www.amazon.com/Hardwired-Self-Destruct-Metallica/dp/B01LY3NRK2
.